After reading The Work of Art and Gentleman Jim I was ecstatic to read Return to Satterthwaite Court.
My first time reading a Mimi Matthews book was after seeing Gentleman Jim recommended by Rel Mollet.
I gobbled that one up in an afternoon, and now eagerly anticipate all of Mimi Matthews stories.  
Mimi Matthews has such a wonderful way of transporting you to the setting she is writing about. It's like wearing air Pods with noise canceling – you hear nothing outside of the movie playing in your head because it is so richly detailed, humor induced, and swoony closed-door romance throughout.
Return to Satterthwaite Court was a fantastic combination of the first two books. We get to see familiar characters and settings, alongside a bit of mystery!
I loved the interactions between Kate and Charles, they were sweet and sassy. And I so thoroughly approved of Kate's pursuit of Charles! It was such a fun book and I so enjoyed all of it!
5 Stars!
*I volunteered to read this book in return for my honest feedback.  
About Return to Satterthwaite Court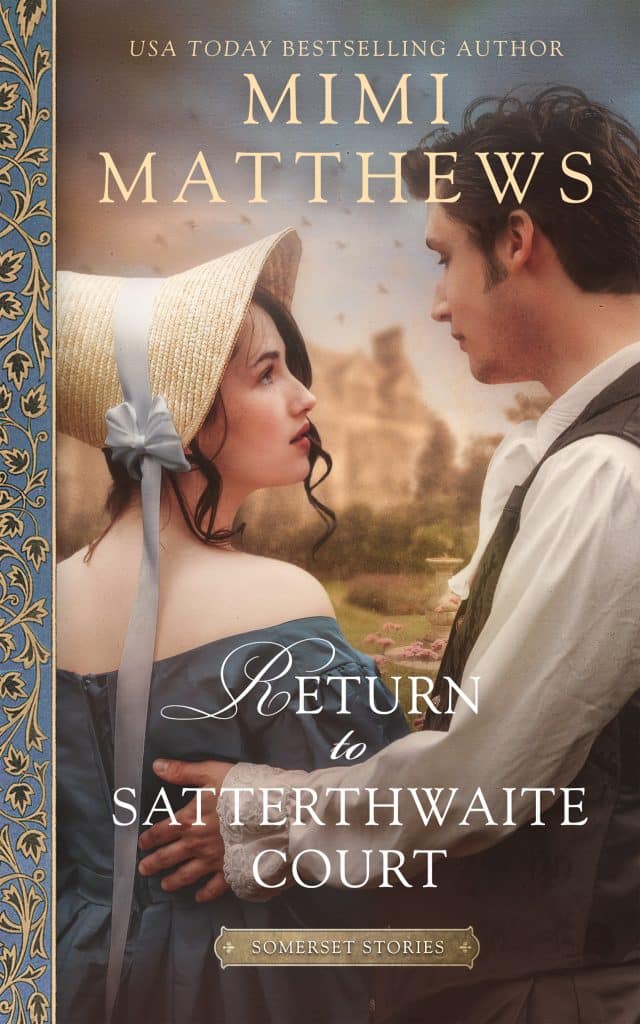 A reckless Victorian heiress sets her sights on a dashing ex-naval lieutenant, determined to win his heart as the two of them embark on a quest to solve a decades-old mystery in USA Today bestselling author Mimi Matthews's sequel to her critically acclaimed novels The Work of Art and Gentleman Jim.
Lieutenant Charles Heywood has had his fill of adventure. Battle-weary and disillusioned, he returns to England, resolved to settle down to a quiet, uneventful life on an estate of his own. But arranging to purchase the property he desires is more difficult than Charles ever imagined. The place is mired in secrets, some of which may prove deadly. If he's going to unravel them, he'll need the assistance of someone as daring as he is.
At only twenty, Lady Katherine Beresford has already earned a scandalous reputation. As skilled with pistols as she is on horseback, she's never met an obstacle she can't surmount—or a man she can't win. That is, until she encounters the infuriatingly somber Lieutenant Heywood. But Kate refuses to be deterred by the raven-haired soldier's strong, silent facade. After all, faint heart never won handsome gentleman.
From the wilds of rural Somersetshire to the glittering ballrooms of early-Victorian London, Charles and Kate embark on a cross-country quest to solve a decades' old mystery. Will the greatest danger be to their hearts—or to their lives?
About Mimi Matthews
USA Today bestselling author Mimi Matthews writes both historical nonfiction and award-winning Victorian romances. Her novels have received starred reviews in Publishers Weekly, Library Journal, Booklist, Kirkus, and Shelf Awareness, and her articles have been featured on the Victorian Web, the Journal of Victorian Culture, and in syndication at BUST Magazine. In her other life, Mimi is an attorney. She resides in California with her family, which includes a retired Andalusian dressage horse, a Sheltie, and two Siamese cats.