Today I am excited to share about Heather Wood's new book Until We All Share Joy! This lovely novella is a seasonal classic sure to warm your heart!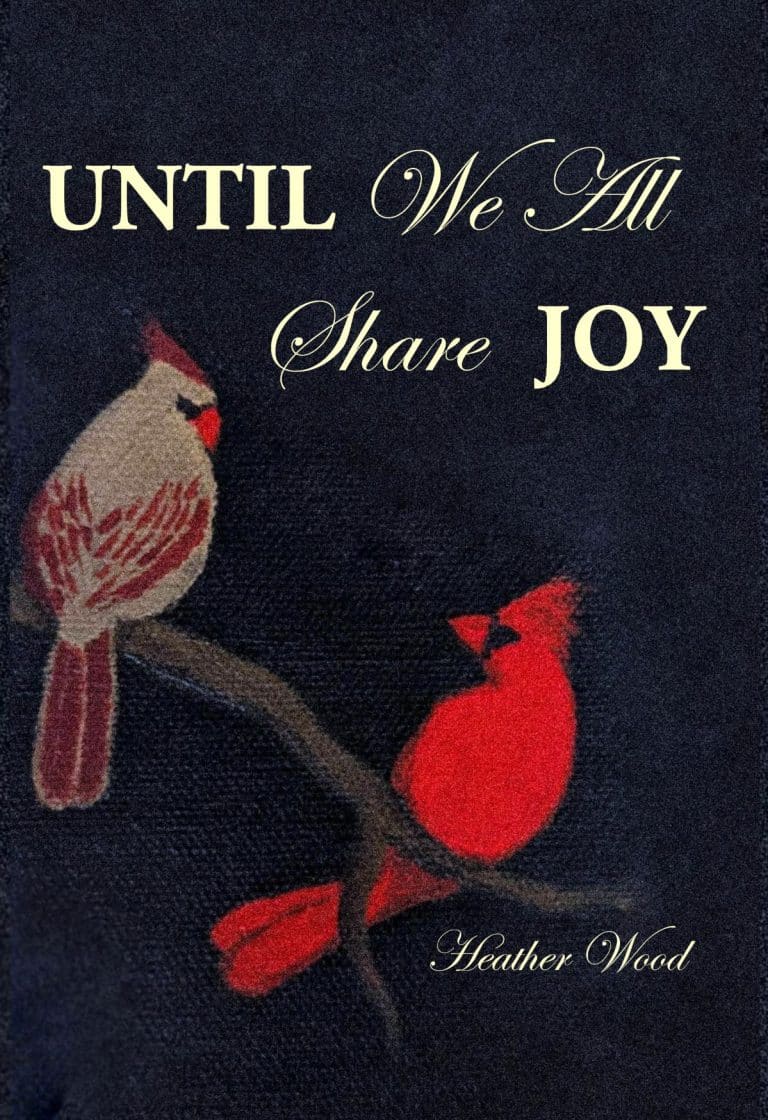 About the Book
Title: Until We All Share Joy
Author: Heather Wood
Genre: Christian Historical Romance
Find it: Goodreads, Amazon, Bookbub
Synopsis:
Titan Dinsmore loves his family, but as the youngest of five, he craves his older siblings' respect—and a little distance. A chance meeting at the train station with a forlorn young lady turns into a growing attraction between them. But Titan soon discovers there is a difference between wanting to be treated as an adult and truly stepping up to lead. How can he help tenderhearted Nora see beyond her father's abandonment and rest in the love of her Heavenly Father? And will his secret plan to restore her family for the perfect Christmas together win Nora's undying admiration or only lead to greater heartache?
This warm standalone Christmas novella highlights a lesser-known member of the beloved Dinsmore family in the Finding Home series. With all the charm of a Victorian Christmas and yet the realistic challenges of navigating difficult relationships in a Christlike manner, this book is one to be savored throughout the holiday season and beyond.
My Review of Until We All Share Joy
Though this book isn't long, Until We All Share Joy is heart-warming and full of deep reflection, family, and faith.
This book hit me at the perfect time.
I love how Heather Wood had such depth in her characters in such a short book. They were wonderfully written, and I LOVED how they encouraged each other. As well as the moral of the story – God's love for us never ends, no matter what. Also, I am not always happy with romantic relationships in shorter stories as they seem so rushed and unbelievable. Yet, Heather Wood managed to make the relationship between Nora and Titan utterly believable and oh-so-sweet!
The family elements made me smile, they were realistic, and so rich in detail. I also thought it was cool to see tie-ins from her other books, it gave me a feeling of wanting to go read them to catch up with family!
Overall, this book was quite lovely, and even if you haven't read the previous books in the series, I think you will enjoy it anyway. Especially if you need a book that gives your spirit a lift.
4 Stars.
I look forward to seeing where Heather Wood takes this series next!
*I volunteered to read this book in return for my honest feedback. The thoughts and opinions expressed within are my own.
About Heather Wood
Heather Wood grew up in the Chicago suburbs, loving history, classic literature, writing stories, and Civil War reenacting. After obtaining her bachelor's degree in Bible/Theology from Appalachian Bible College, she settled in Virginia with her husband David. Her early passions fuel her writing today, although she spends most of her days now working to infuse her love for God and good literature into the hearts of her four small children.
You can find her: http://www.heatherwoodauthor.epizy.com/?i=1