Now I've read several of Brett Armstrong's books and I just really enjoy the way he builds the worlds in which his characters interact. Silent Stars really cements that. It is the third book and final book in the Tomorrow's Edge trilogy which is one of my favorite series by him so far; though I'm pretty sure I say that about each new book/series he releases.
In this book, we are on a great quest to find some answers, missing things, and hopefully save the world as we know it. The main character Elliott had to make some real judgment calls and obtain much knowledge. Another thing I love about Brett Armstrong's characters is the faith they display, a lot of books (especially in the dystopian/sci-fi realm) just hint at faith or gloss over it. But Brett Armstrong weaves it into every story right from the beginning.
Silent Stars was full of action from beginning to end and I had a very hard time letting go of the book while doing other things. It stuck with me and my mind kept playing out different ways I thought it might end. It was simply awesome! And Brett Armstrong ended it in the best way.
Five Stars.
*I volunteered to read this book in return for my honest feedback.
About Silent Stars
Title: Silent Stars
Series: Tomorrow's Edge #3
Author: Brett Armstrong
Publisher: Expanse Books
Release Date: September 26, 2023
Genre: Christian, Dystopian, Science Fiction
AD 2040: Barely eighteen, things have become much harder for Elliott. Reeling from the losses during the confrontation that brought Project Alexandria to a halt, Elliott feverishly hunts for the original files needed to finish it off. Finding only dead ends, he instead stumbles upon something dire: messages about the Babel Initiative. Conceived as a successor that would make Project Alexandria's manipulations seem tame, this new threat once again forces Elliott into alliances with morally grey programmers known as Siegers. Beset by continual setbacks and defeats, many Siegers abandon the cause and go underground to survive the dangers ahead. The bleak reality that Elliott and those closest to him are almost certain to die in the fight against Dr. Almundson begins to set in. But Elliott isn't ready to give up. He knows the cost of such a silent surrender will be humanity itself.
PURCHASE LINKS: Goodreads | Amazon | Barnes & Noble | Bookshop
More From Brett Armstrong
About Brett Armstrong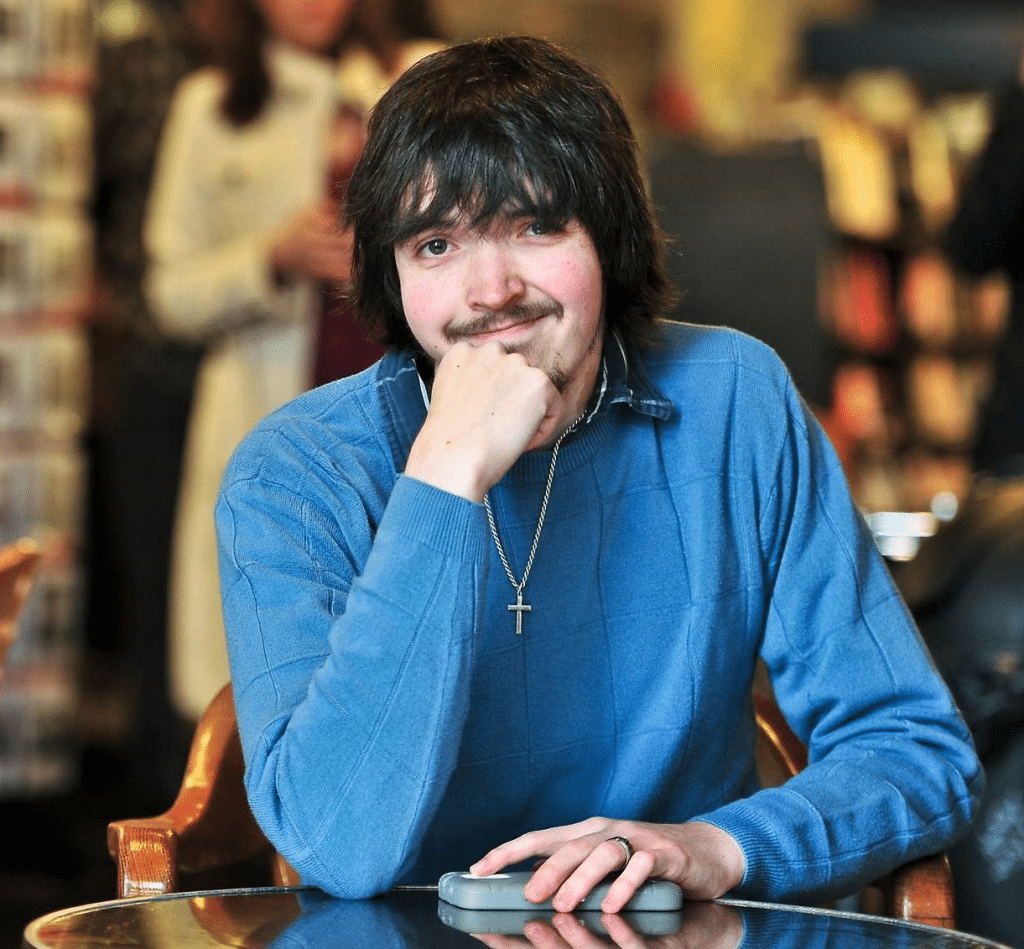 Brett Armstrong has been exploring other worlds as a writer since age nine. Years later, he still writes, but now invites others along on his excursions. He's shown readers haunting, deep historical fiction (Destitutio Quod Remissio), scary-real dystopian sci-fi (Tomorrow's Edge), and dark, sweeping epic fantasy (Quest of Fire). Every story is a journey of discovery and an attempt to be a brush in the Master Artist's hand. Through dark, despair, light, joy, and everything in between, the end is always meant to leave his fellow literary explorers with wonder and hope. Always busy with a new story, he also enjoys drawing, gardening, and spending time with his wife and son.
Connect with Brett by visiting brettarmstrong.net to follow him on social media and sign up for email updates.
Giveaway!
(2) winners will win a $25 Amazon gift card, print copy of Silent Stars, and a poster of a scene from the Tomorrow's Edge series!
Full tour schedule linked below. The giveaway begins at midnight October 4, 2023 and will last through 11:59 PM EST on October 11, 2023. Winner will be notified within 2 weeks of close of the giveaway and given 48 hours to respond or risk forfeiture of prize. Open to winners in the US, Canada, Australia, and UK only. Void where prohibited by law or logistics.
Giveaway is subject to JustRead Publicity Tours Giveaway Policies.
---
Follow along at JustRead Tours for a full list of stops!