When I saw Tosca Lee say she was going to have a book coming out after a several year hiatus (and that she was writing it with Marcus Brotherton!) I immediately went and put The Long March Home on my To Be Read List.
*This post may contain affiliate links. See my full privacy police and disclosures page.
About The Long March Home
The Long March Home by Markus Brotherton and Tosca Lee
Genre: World War II, Historical, War Fiction
Synopsis:
Jimmy Propfield joined the army for two reasons: to get out of Mobile, Alabama, with his best friends Hank and Billy and to forget his high school sweetheart, Claire.
Life in the Philippines seems like paradise–until the morning of December 8, 1941, when news comes from Manila: the Japanese have bombed Pearl Harbor. Within hours, the teenage friends are plunged into war as Japanese warplanes attack Luzon, beginning a battle for control of the Pacific Theater that will culminate with a last stand on the Bataan Peninsula and end with the largest surrender of American troops in history.
What follows will become known as one of the worst atrocities in modern warfare: the Bataan Death March. With no hope of rescue, the three friends vow to make it back home together. But the ordeal is only the beginning of their nearly four-year fight to survive.
Inspired by true stories, The Long March Home is a gripping coming-of-age tale of friendship, sacrifice, and the power of unrelenting hope.
Why I think you should read it
Marcus Brotherton and Tosca Lee told this story like it should be. They did not cut corners; they did not shy away from the realities of what WWII was genuinely like. They told this story in a way that was like truly stepping back in time.
As many of you know, I have a slight obsession with WWII fiction. So, I was immensely intrigued to read The Long March Home when I saw Tosca Lee mention the time frame for it.
Very few if any WWII era novels tackle anything to do with the Bataan Peninsula; at least that I have been able to find. It is like we have tried to forget it, or completely bury it.
Marcus Brotherton and Tosca Lee did a wonderful job of drawing us into the three main characters' lives right from the start. Each story was richly woven together and a stark reminder of the realities of war. One of my favorite aspects of the story was how they wrote the details of the lives of the characters and their individual journeys.
I know this is a war story, so it can be difficult to read and write. However, I really appreciate how Markus Brotherton and Tosca lee portrayed the events that took place without completely sugar coating them for us. It was nice to see how the soldiers interacted, their fears, the struggles they faced, the things no one should ever have to see or do. Now, I am sure the realities were harsher than indicated, but I am glad to have had this small glimpse into these boys' journey home.
Many may not be comfortable with some of the language and violence portrayed within. However, I for one, am glad it was included.
This will go down as one of my favorite WWII stories.
5 Stars.
*I volunteered to read this book in return for my honest feedback.
About the Authors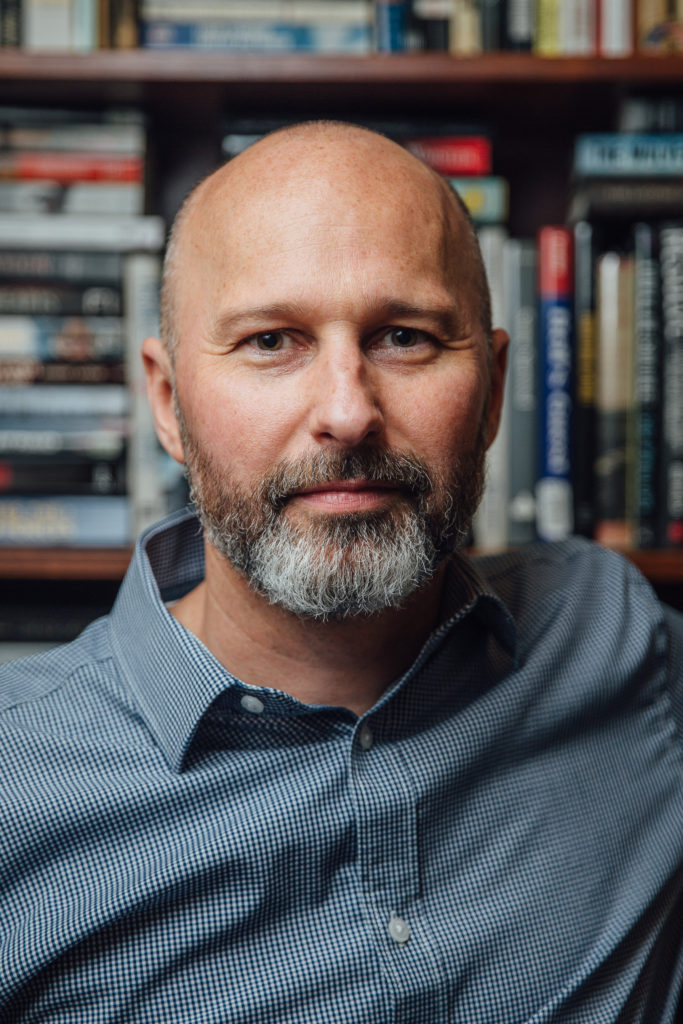 Marcus Brotherton is a New York Times bestselling author and coauthor dedicated to writing books that inspire heroics, promote empathy, and encourage noble living. His commendations include the Christopher Award for literature "that affirms the highest values of the human spirit."
Born in British Columbia, Marcus earned a bachelor's degree from Multnomah University in Portland, Oregon, and a master's degree from Biola University in Los Angeles, where he graduated with high honors.
He lives with his wife and their three children in the Pacific Northwest.
Connect with him: https://marcusbrotherton.com/
Tosca Lee is the award-winning, New York Times bestselling author of The Line Between, The Progeny, Firstborn, Iscariot, The Legend of Sheba, Demon: A Memoir, Havah: The Story of Eve, and the Books of Mortals series with New York Times bestseller Ted Dekker.
She is the recipient of two International Book Awards, Killer Nashville's Silver Falchion, ECPA Book of the Year in Fiction, and the Nebraska Book Award. Her work has finaled for the High Plains Book Award, the Library of Virginia Reader's Choice Award, two Christy Awards, and a second ECPA Book of the Year. The Line Between was a Goodreads Choice Awards semifinalist for Best Mystery/Thriller of 2019. In addition to the New York Times, her books have appeared on the IndieBound bestseller list, and Library Journal's "Best Of" lists..
Tosca received her B.A. from Smith College and lives in Nebraska with her husband, three of four children still at home, and her 160-lb. German Shepherd, Timber.
Connect with her: https://toscalee.com/