Now if you're like me you love a good, sweet romance with a bit of humor and life thrown in the mix too. Denise Hunter's book series are some of my go-to's when I want to read something I know can check all those boxes. From the first enchanting tale I read by her to the latest release, this list I have compiled will hopefully satisfy your cravings for heartwarming romance and captivating narratives :). So be prepared for Denise Hunter's extraordinary talent, from beloved classics to hidden gems you may not have discovered yet. Get ready to immerse yourself in a small-town romance book that will leave you utterly captivated and reaching for more.
*This post may contain affiliate links. Read my disclosure policy.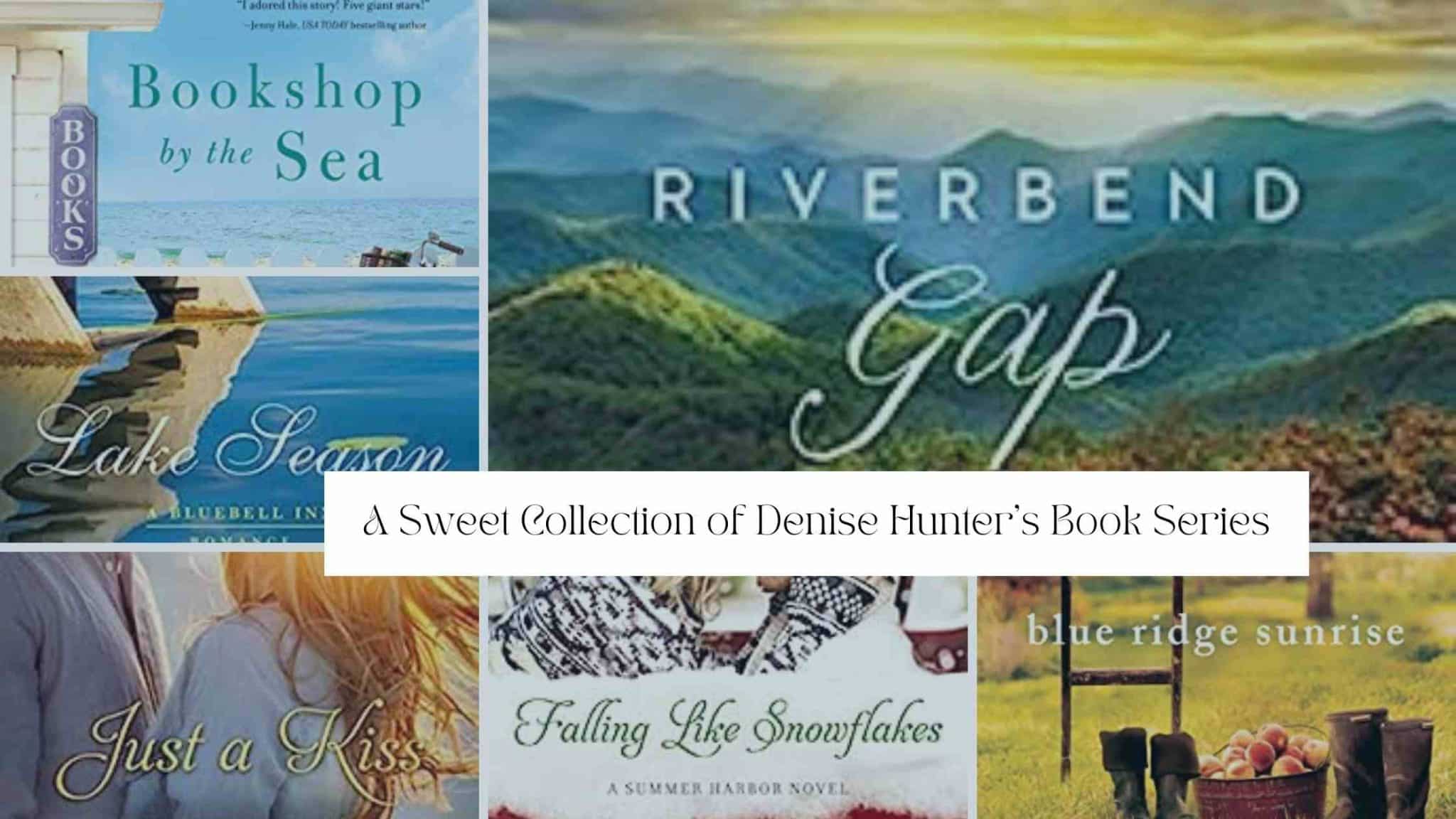 Here is a complete list of all of Denise Hunter's book series; standalone books are at the bottom of this post.
Denise Hunter's Contemporary Romance Book Series include:
The Riverbend Romance Series:
This series is one of my favorites by her so far!
A Blue Bell Inn series:
The Big Sky Romance Series:
The Nantucket Series:
One exciting thing about the Nantucket Series is that The Convenient Groom, which was released in 2016, has been adapted into a Hallmark movie. In my opinion, it was a pretty good book-to-movie adaptation and it has become a beloved hallmark movie favorite.
The Blue Ridge Series: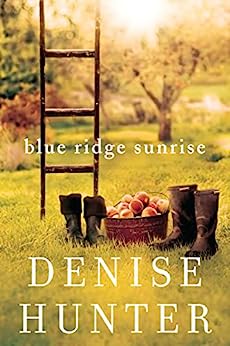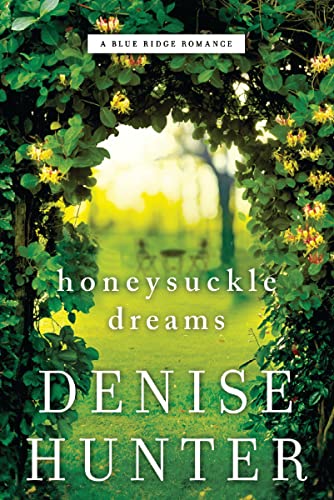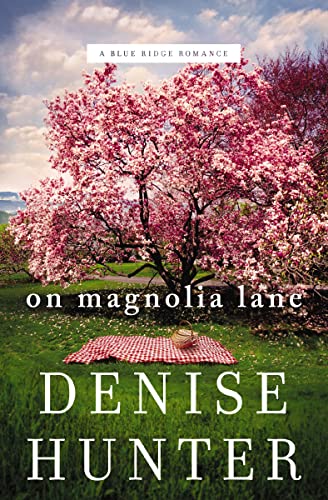 If you haven't read this series yet Amazon sometimes has the boxed set on sale for The Blue Ridge Series so be sure to keep a watch on it.
The New Heights Series:
Smitten Series (Published with Colleen Coble, Diann Hunt, and Kristen Billerbeck):
The Summer Harbor Series:
In the Summer Harbor Series, The Goodbye Bride was made into a Hallmark movie called "Christmas On My Mind". It's my favorite adaptation of Denise Hunter's books.
The Chapel Springs Series:
In the Chapel Spring Series, Book 2, A December Bride, was made into a Hallmark Movie back in 2016.
Here is a list of Denise Hunter's Historical Romance Books:
Kansas Brides – Published 2004 – Note this is only in paperback, and is a collection of the following four books combined.
Standalone books (Novellas):
Standalone (full-length books):
About Denise Hunter:
Here is a little bit about Denise Hunter:
Denise Hunter is the internationally published bestselling author of more than 40 novels, three of which have been made into Original Hallmark Channel Movies. She has appeared on The 700 Club and won awards such as The Holt Medallion Award, The Carol Award, The Reader's Choice Award, The Foreword Book of the Year Award, and is a RITA finalist.
Denise writes heartwarming, small-town love stories, peopled with layered characters who struggle with real-life issues. Her readers enjoy the experience of falling in love vicariously through her characters and can expect a happily-ever-after sigh as they close the pages of her books.
In 1996, inspired by the death of her grandfather, Denise began her first book, writing while her children napped. Two years later it was published, and she's been writing ever since. Her husband says he inspires all her romantic stories, but Denise insists a good imagination helps too!
When Denise isn't orchestrating love lives on the written page, she enjoys traveling with her family, drinking good coffee, and playing drums. Denise makes her home in Indiana where she and her husband have raised three boys and are currently enjoying an empty nest.
Visit her at https://www.denisehunterbooks.com/
---
In conclusion, Denise Hunter's captivating book series' have taken me on remarkable journeys filled with heartwarming romance, compelling characters, and unforgettable stories. From the first page to the last, Hunter's exquisite storytelling has kept readers like me and you enthralled, and reaching for more.
Every book in each series has delivered a unique blend of emotions, weaving tales of love, redemption, and second chances. Whether it's the tender moments shared between star-crossed lovers, the gripping twists that keep us on the edge of our seats, or the poignant messages of hope and forgiveness, Denise Hunter's books never fail to leave a lasting impact.
Her keen attention to detail and skillful character development make us feel a deep connection to the protagonists as if we are living their experiences alongside them. We laugh, we cry, and we rejoice as we witness their personal growth and triumph over adversity. With every turn of the page, Denise Hunter effortlessly transports us to picturesque settings, making us feel the warmth of a small town, the peacefulness of a beachside retreat, or the magic of a winter wonderland. Through her vivid descriptions, we become fully immersed in the world she has created.
It is no wonder that readers find themselves eagerly anticipating the release of each new installment in Denise Hunter's series. Her books have a way of leaving an indelible mark on our hearts, igniting a desire to share our experiences and connect with others who have been touched by her incredible storytelling.
So, whether you're a longtime fan or discovering Denise Hunter's books for the first time, be prepared to be captivated, moved, and inspired.