Welcome to my stop on the Celebrate Lit Book Tour of Payton's Promise!
Today I get to host Author Susan G. Mathis for an Author Interview!
About the Book
Book: Peyton's Promise
Author: Susan G. Mathis
Genre: Historical Romance
Release date: May 24, 2022
Summer 1902
Peyton Quinn is tasked with preparing the grand Calumet Castle ballroom for a spectacular two-hundred-guest summer gala. As she works in a male-dominated position of upholsterer and fights for women's equality, she's persecuted for her unorthodox ways. But when her pyrotechnics-engineer father is seriously hurt, she takes over the plans for the fireworks display despite being socially ostracized.
Patrick Taylor, Calumet's carpenter and Peyton's childhood chum, hopes to win her heart, but her unconventional undertakings cause a rift. Peyton has to ignore the prejudices and persevere or she could lose her job, forfeit Patrick's love and respect, and forever become the talk of local gossips.
Click here to get your copy!
About the Author
Susan G Mathis is an international award-winning, multi-published author of stories set in the beautiful Thousand Islands, her childhood stomping ground in upstate NY. Susan has been published more than twenty-five times in full-length novels, novellas, and non-fiction books. She has seven in her fiction line including, The Fabric of Hope: An Irish Family Legacy, Christmas Charity, Katelyn's Choice, Devyn's Dilemma, Sara's Surprise, Reagan's Reward, and Colleen's Confession. Her newest, Peyton's Promise, came out in May 2022 and Rachel's Reunion releases October 7, 2022. She just finished writing book ten, Mary's Moment. Her book awards include two Illumination Book Awards, three American Fiction Awards, two Indie Excellence Book Awards, and two Literary Titan Book Awards. Reagan's Reward is a Selah Awards finalist.
Susan is also a published author of two premarital books, two children's picture books, stories in a dozen compilations, and hundreds of published articles. Susan makes her home in Colorado Springs and enjoys traveling around the world but returns each summer to enjoy the Thousand Islands. Visit www.SusanGMathis.com/fiction for more.
More from Susan
In the 1980s I had the privilege of staying on Calumet Island when it was a bed and breakfast. My time there was so inspiring that I knew I had to write a story about it one day. Then, last summer, the caretaker graciously brought me over to the island for an afternoon of touring it, hearing stories, and recapturing the essence of the island.
I grew up just twenty minutes from the Thousand Islands, so I spent every summer and more exploring the beautiful region. Google it—all ten of my novels and novellas are set on these beautiful islands. I've stayed on several of the islands and camped and rented cottages there. So, after I wrote my debut novel, The Fabric of Hope, about the largest island, Wolfe Island, I kept on writing. There are so many fascinating stories to tell.
I'm hooked on the wonderful world of historical fiction, and especially the Thousand Islands Gilded Age history. It's gives me so much "scope for the imagination" as Anne Shirley would say. All my novels are based on a specific place in the Thousand Islands and are the true stories of the owners of that island. So, my plot is generally true. Then I overlay the storyline of the fictional servants to create the story.
I LOVE researching! There's a lot of interesting information in Peyton's Promise about the women's suffrage movement and upholstery work. But I really enjoyed researching about fireworks—how they're made, how they're shot off, etc. I connected with the leading fireworks historian and gleaned lots of great information that I sprinkled into the story. I'll never view another fireworks' show the same.
I hope you'll reading enjoy Peyton's Promise as much as I enjoyed writing it. Happy reading!
Susan
Author Interview
What is your favorite book that you have written (Published or Unpublished), and why? I just finished writing book ten, and I think it's my favorite so far. The visceral energy writing about such horrible fires was exciting, scary, and fascinating.
Mary's Moment (Spring 2023)
The Thousand Islands Gilded Age Book 4
Summer 1912
Thousand Island Park's switchboard operator ​Mary Flynn is christened the community heroine for her quick action that saves dozens of homes from a fire. Less than a month later, when another disastrous fire rages through the Park, Mary loses her memory as she risks her life in a neighbor's burning cottage. Will she remember the truth of her life or be deceived by a treacherous scoundrel?
Widowed fireman George Flannigan is enamored by the brave raven-haired lass and takes every opportunity to connect with Mary. But he has hidden griefs of his own that cause him great heartache. When George can't stop the destructive Columbian Hotel fire from eradicating more than a hundred businesses and homes, he is distraught. Yet George's greater concern is Mary … will she come to remember their budding relationship or be forever lost to him?
How do you pick your characters personalities, or looks? The story line is true. The Emerys, owners of Calumet Castle, actually did have a Grand Ball with a spectacular two-hundred-guest summer gala and fireworks. During this time, fireworks were often used in celebrations, so I wanted to explore that. And because women's suffrage was also prominent during this time, a woman taking over this kind of job was scandalous. Peyton had to be blonde and green-eyed to match my granddaughter, after whom she is named. She also had to be strong, feisty, and accomplished to pull off all she did.
What is your favorite genre to read? What is your favorite genre to write? And why are they your favorites? Historical fiction—to read and write. There's so much history to learn that can become real and interesting through historical fiction.
What inspires you the most? God and the wonderful way He can redeem and heal broken people. All of my stories have the central theme of hope and redemption. Peyton's Promise also explored forgiveness. 
Once an idea takes root, how long does it take you to write it down?  About three months.
Do you have a favorite author? Or someone whom you would say has influenced your writing style? I love Melanie Dobson, Susan Meissner, Susan Anne Mason, and so many others.
What are your hobbies other than writing? I love to travel, hike, swim, spend time with family and friends, etc. I just went to Cyprus, my 50th country.
Do you have a genre that you would never write? (In the Christian genre sphere i.e. speculative, historical, contemporary, etc.) At one time I said I'd never write fiction. I have fifteen published non-fiction books and just finished my tenth novel. So I'll never say never!  
What is one thing in your life that you would say has had the greatest impact on your writing? Or in your life in general? My faith. All of my characters are broken people who have to overcome difficult things and find healing and hope. 
Lastly, what was your favorite book growing up? Anne of Green Gables
Giveaway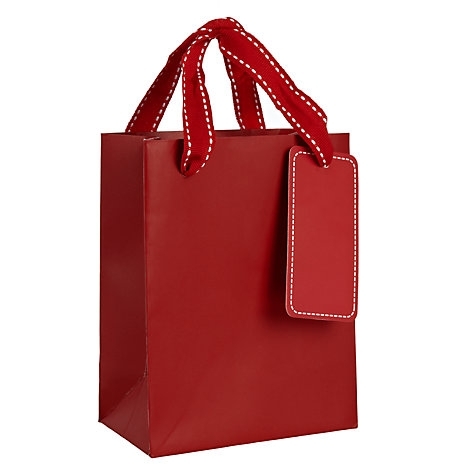 To celebrate her tour, Susan is giving away the grand prize package of a Peyton's Promise themed basket including the novel!!
Be sure to comment on the blog stops for nine extra entries into the giveaway! Click the link below to enter.
https://promosimple.com/ps/21e07/peyton-s-promise-celebration-tour-giveaway
Blog Stops
Debbie's Dusty Deliberations, October 8
Texas Book-aholic, October 9
Artistic Nobody, October 10 (Author Interview)
Inklings and notions, October 10
deb's Book Review, October 11
Ashley's Clean Book Reviews, October 12
Tell Tale Book Reviews, October 13 (Author Interview)
Locks, Hooks and Books, October 14
Adventures of a Travelers Wife, October 15 (Author Interview)
Connie's History Classroom, October 16
Guild Master, October 17 (Author Interview)
Holly's Book Corner, October 17
Truth and Grace Homeschool Academy, October 18
A Reader's Brain, October 19 (Author Interview)
Happily Managing a Household of Boys, October 20
For Him and My Family, October 21