About the Book
Book: Flight
Author: Kristen Young
Genre: YA dystopian sci-fi
Release date: September 13, 2022
The Fight for What is Right is Also a Fight to Survive
On the cusp of graduation, Cadence is finally feeling in control. She's about to become one of the prestigious Elites working in the Hall of Love. Plus, she can take her place as a full member of the underground Sirens who meet secretly in Love City. She'll finally be able to use her memory skills for good, instead of reporting people as a Watcher.
But a dangerous trap is set, throwing Cadence into unwelcome and unfamiliar territory. Someone in the Collective remembers things that could very well get her killed. The Muse is by her side, after all, but will she be protected when someone powerful wants her dead?
Cadence just wants to be normal, free from politics or squad intimidation. Will she be able to achieve her Elite dreams, or will sinister forces leave her running for her life?
Click here to get your copy!
About the Author
A Scottish-born Australian author, Kristen Young has worked in children's and youth ministry for decades. She writes fiction and non-fiction for teens, and always has a notebook on hand to capture stray story ideas. In her spare time she loves hanging out with her family, watching movies with subtitles, and enjoying a little too much chocolate.
Interview from Kristen Young, Author of Flight
What is your favorite book that you have written (Published or Unpublished), and why?
I think every book I'm currently writing is my favourite, because I just love the process of bringing a story to life. Flight was my favourite when I was writing it, and I'm now getting to know a new favourite.
How do you pick your characters personalities, or looks?
That's a hard question to answer because there is so much thought behind it! I choose characters' appearances in lots of different ways and for lots of reasons. In the Collective Underground series, I chose characters to defy stereotypes of what we consider 'heroic' or 'strong', and sometimes to defy stereotypes of what we automatically consider 'evil'. I deliberately kept Cadence's appearance somewhat ambiguous in its description because I wanted to see how readers imagined her, and it's been so exciting to see the fan art variations come out.
What is your favorite genre to read? What is your favorite genre to write? And why are they your favorites?
My favourite genre to read is anything with a good, tightly-woven plot. Mysteries and political thrillers are up there. My work involves lots of academic reading, so when I have leisure time I tend to go for something that doesn't require heaps of thinking.
I enjoy writing speculative fiction because it allows you to write human realities into fantastical situations. I love being able to write in worlds that place the moral dilemmas into a different setting. I have tended to write dystopian in the past, but I'm now writing a fantasy novel.
What inspires you the most?
God's word. 
Once an idea takes root, how long does it take you to write it down? 
I'll try to write things down very quickly, even in the formative stages of an idea. If I download it to a notebook, then I can come back to it later and redevelop it or shape it in a different direction.
Do you have a favorite author? Or someone whom you would say has influenced your writing style?
CS Lewis is one of my favourites. But I have to say that Margaret Atwood's The Blind Assassin hugely influenced my writing style. Her novel was one of the first I read (many years ago now!) that mixed different forms of media and wove them into a cohesive plot. She used newspaper articles and standard narrative and other snippets to show you what was happening. It blew my mind at the time. 
What are your hobbies other than writing?
Board games, gardening, watching Netflix (sorry!).
Do you have a genre that you would never write? (In the Christian genre sphere i.e. speculative, historical, contemporary, etc.)
I would never say never to any genre, because I want to follow where the good stories are. But I would possibly struggle to write a prairie novel just because I'm not American, and I think those who grew up surrounded by US culture know it far better than I ever could. 
What is one thing in your life that you would say has had the greatest impact on your writing? Or in your life in general?
God's biggest story, which we find in the Bible. We're living in his story right now. Stories are a central part of who we are as humans. We learn the world through stories. We understand ourselves through stories. We explain our lives through stories. God's designed us so that stories have a special resonance with us. Even Jesus used stories to teach and challenge people. In my writing, I want to use stories to point to the first Storyteller, and help people to gain glimpses of his goodness.
Lastly, what was your favorite book growing up?
The Lion, the Witch and the Wardrobe. Still one of my favourites.
Giveaway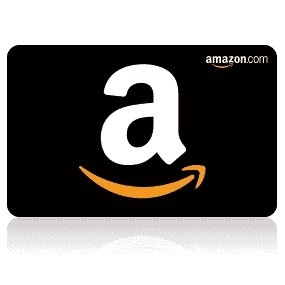 To celebrate her tour, Kristen is giving away the grand prize of a $50 Amazon gift card!!
Be sure to comment on the blog stops for nine extra entries into the giveaway! Click the link below to enter.
https://promosimple.com/ps/21c36/flight-celebration-tour-giveaway