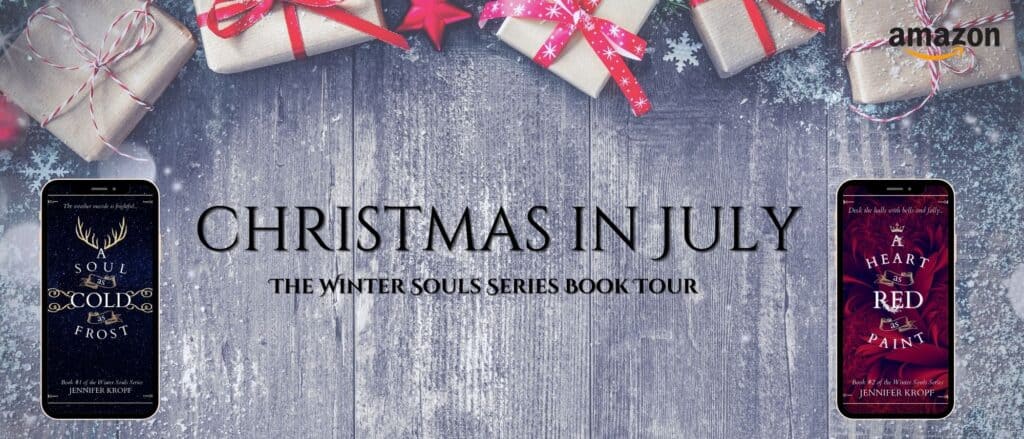 ABOUT The Books
A Soul As Cold As Frost
"Merry Christmas to all! And to all a good fright…"

The Quarrel of Sword and Bone was a death sentence for anyone who stepped into the arena with the deranged Queen, whose soul had crisped to frost in an age long since past.

Sixteen-year-old Helen Bell understood tragedy better than most kids growing up-she knew what it was like to wear clothes from donation bins and be mocked by the beautiful girls in school. She thought these brutal experiences made her ready for anything. But she wasn't ready for this.

After an eccentric girl opens Helen's eyes to let her see the realm of Winter–a world with intersects tucked carefully into the cracks of our own, where monarchs have risen and fallen, it's forbidden to mention the name of The Dead King of Winter, and the currency is gold rings–Helen comes to realize the downtown confrontation was more significant than what the eccentric girl let on. When Helen receives a summons from the Crimson Court to enter into The Quarrel of Sword and Bone; a traditional duel performed before one thousand witnesses that leaves only one survivor, she's forced to finally pay attention to a handsome boy who's been following her around with a warning on his tongue.

The Winter Souls Series blends action and Christmas tradition, bringing the old forgotten tales of the season to life with new and grittier versions of famous characters out of old holiday legends, such as St. Nicholas, The Snow Queen, and The Nutcracker.


A Soul as Cold as Frost is Jennifer Kropf's debut novel, ideal for fans of The Lion, the Witch, and the Wardrobe by C.S. Lewis, and The Nutcracker and the Four Realms by Meredith Rusu and Ashleigh Powell. Please note: this book contains an underlying religious message of hope.
Purchase: Amazon
---
A Heart As Red As Paint
"Deck the halls with bells and folly…"

Helen Bell has changed since facing off with Mara Rouge in the Quarrel of Sword and Bone. But so has Winter.

When a Timepiece crosses the intersect to give Helen a set of three warnings in the form of a puzzle, she's forced to re-enter the world she thought she might never see again to solve it before she meets a deadly end.

But things are different in Winter. Things that were once proudly colourful have been painted red, and the Patrolman who swore to always be there for her has his own demons to face. Helen is forced to hide in plain sight by impersonating a Red Kingdom celebrity, all to follow the leads and solve the Timepiece's puzzle before she's taken and Winter's last Carrier of Truth is silenced forever.


A Heart as Red as Paint is the second installment of The Winter Souls Series; a faith-based Christmas collection for teens, with characters from old holiday legends and folklore.
PRE-ORDER: Amazon
---
About The Author
Jennifer Kropf spent her college years bored to death (nearly) in marketing and advertising classes in college, and graduated only to discover once and for all that her true passion is telling stories. She lives amidst lush Ontario farmland with her husband and three kids, reads obsessively, and writes even more obsessively. She thinks tea is gross and coffee is great and secretly wishes Peter Pan will show up on some cool summer evening and ask if she wants to visit Neverland.
Follow @authorjenniferkropf on Instagram
Follow @KropfJen on Twitter
Like Jennifer Kropf Books on Facebook